France - 5 Day Screenwriting Course
Venue: Le Verger (near Limoges) France
Cost: From £575.00 (travel costs not included) 
I will be running a 5-day residential screenwriting course/retreat at LE VERGER, the summer house of Creative Writing and UEA Masters graduate David Lambert, in a lovely part of rural south west France (2022 dates to be confirmed).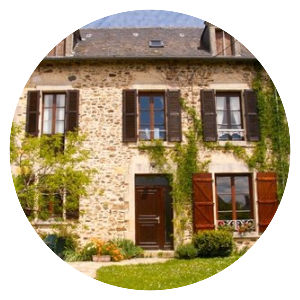 Here is your opportunity to take part in a residential writing course and retreat in the idyllic rural Dordogne at Le Verger near Limoges, France. You will get full support with whatever screenwriting project you wish to work on.
This is a chance to get some serious writing done in a lovely, relaxed environment, miles away from it all.  Each of the 5 days starts with a one hour screenwriting seminar from Philip for the whole group.
There will also be the opportunity for each of the writers attending to have one-to-one sessions with Philip for advice on their work-in-progress and more general screenwriting advice. Philip will be on hand to read and feedback throughout the week.
The evenings will give you the chance to share your experiences and work with the other writers and Philip.
David and Michele Lambert have been running courses at Le Verger for several years and will provide the space and cater for you the writers' every material need and comfort.
Le Verger can accommodate 10 participants each in their own room, and there is also the possibility of sharing. It may be possible to offer shared accommodation to an accompanying partner who is not taking the course. Course participants will have priority booking. Writers will be asked to take turns clearing the table and loading the dishwasher after the evening meal.
How do I apply and how much does it cost?
Two people sharing is £575 and private room is £625 (which includes accommodation and railway station / airport transfers in France to Limoges).
Application deadline to be confirmed. Your place is only secured once payment is received, but you can secure your place by paying a non-refundable £150 deposit and the rest no later than 8 weeks before the course start date.
Your fee covers:
the entire cost of your course (feedback and writing advice, taught sessions, writing retreat, 1-2-1 session, the lot),
your accommodation in a single or shared room,
full board – that's breakfast, lunch and dinner (incl. delicious French wine!)
transport from/to airport or rail station in France.


The only extra expense is your flight, which with budget airlines, is very affordable (the sooner you book, the cheaper it will be). Ryanair flies direct between Stansted and Limoges airport, which is around an hour's drive from Le Verger. There are also options to get there by train.
Please note: To make travel simple, all participants will be asked to book the same flight, so after booking your place on the course, please wait until you have been emailed the travel details. Travelling together also allows the writers and facilitator to start getting to know each other and makes airport transfers simpler. Please note that if you require a separate pick-up or drop-off (not with the rest of the group), a local taxi can cost you up to 160€ whilst the hosts will give you a lift for £80. Cost of the main group transfers is £15 one way and is included in the course price.
There is also the option of lunch or evening meal in the village. (Michele & David Lambert at Le Verger provide for anyone who doesn't want to go). The lunch menu is very reasonable at around 13-15 euros (slightly more in the evening).
THERE ARE ONLY 10 PLACES AVAILABLE SO BE SURE TO BOOK YOUR PLACE AS SOON AS YOU CAN!
To apply, you will need to:
Pay your fee via bank transfer (please email me and I will give you my bank details) or PayPal. (Payments by PayPal are £20 more expensive – to offset PayPal fees).
Once you have paid, you will need to go onto the 'Le Verger' website and fill in & submit their booking form. 

You can either pay the full fee now – or £150 non-refundable deposit to secure your place.
Cancellation Policy
(To secure your place a £150 non-refundable deposit must be paid. The balance must be paid 8 weeks at the latest before the retreat or the place may be forfeited).
If you cancel:
4-8 weeks before retreat:          50% of payment refunded
2-4 weeks before retreat:          25% of payment refunded
Under 2 weeks before retreat:  no refund
If we have to cancel the retreat or course due to unforeseen circumstances, we will refund in full your balance payment. We cannot be held responsible for any travel arrangements you have made or have to cancel. We recommend you take out a travel insurance policy. We reserve the right to change the programme of the retreat or course at short notice. In this unlikely event, we will do our utmost to provide an equally attractive alternative to ensure your satisfaction with the retreat or course.
So is this a Course or a Retreat?
Both! During your stay at Le Verger, you will be offered a one hour taught session every morning, followed by individual writing time for the rest of the day and opportunities to share work and get feedback in the evenings. On top of that, you will also be offered one-to-one sessions with the course facilitator – to give you feedback on your work and other screenwriting guidance (both about craft and career).
The taught sessions will focus on the craft of screenwriting – but I will be guided by the particular needs and interests of the attending writers.
The writing time is exactly that. Your time to write. But I will be on hand at agreed times of the day for feedback and advice.
The sharing time is an opportunity to hear your writing read and see how it works or what needs more attention. It is also an opportunity to learn from other people's mistakes or successes and a great way to develop your critical thinking. Formulating and receiving feedback are essential skills for any writer. We should also say, it is entirely up to you if you want to share work at this stage. No pressure.
One-to-one session During the course of the retreat, you will be offered at least one individual session (up to 1 hour long) with your tutor to ask all those questions that you aren't quite confident to share with the group, to get individual feedback and advice and soak up as much of that writing inspiration and energy as you possibly can.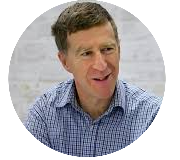 The course facilitator and your writing tutor is Philip Shelley. Philip has worked as a script editor, producer and trainer in UK TV drama for the past 25 years. He runs the annual Channel 4 screenwriting course and has worked as script editor on shows such as INSPECTOR MORSE and WAKING THE DEAD.
Your hosts at Le Verger are Michèle and David Lambert. Michèle is a French teacher, whilst David is a writer himself. He holds an MA from the UEA and has taught creative writing at The Open University and writing for the stage at Anglia Ruskin University in Cambridge. But most importantly, they are both incredibly attentive to their guests' individual needs. Outstanding cooks, they cater to a variety of tastes and dietary needs. They are also the ones who will be picking you up from the airport and welcome you at Le Verger.