Two Day Screenwriting Course
Venue: Birkbeck College, the University of London, Malet St, London WC1E 7HX
Cost: £195.00 
I'm delighted to announce that I will be running my 2 day SCREENWRITING COURSE twice in London this year. This course concentrates on CRAFT on day 1 and THE BUSINESS OF GETTING WORK on day 2.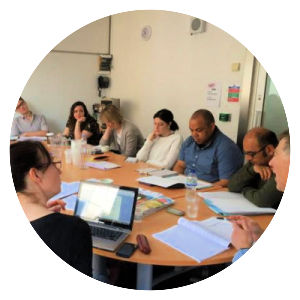 Running these courses and the CHANNEL 4 SCREENWRITNG COURSE for the last few years, and working with so many talented writers, I've learnt that it's not enough to be a talented, technically-gifted screenwriter.  You also have to be adept at treating your work like a business and running your career smartly, sensibly and with ambition and determination.
One of the positives to come out of the courses I have run over the years has been the ongoing creative relationships with writers I've met on my courses – which I hope can be mutually beneficial. This is the reason I keep numbers to a max of 20 – and to make the course truly inter-active. It also enables all the writers to get to know and learn from each other over the course of the weekend.
I have kept in touch with so many of the screenwriters who have been on my screenwriting courses and 1 day CREATIVITY course – and the writers getting to know each other is one of the most valuable parts of the course.
Several writers from these independent SCREENWRITING and CREATIVITY courses have gone onto the C4 screenwriting course – and the success stories from writers who have done one of these 2 courses and have gone onto prestigious, paid TV or film work are numerous.
Telling your Story - Craft & Career
The course will be like a mini-writers festival as we will have THREE different GUEST SPEAKER sessions over the two days.
DAY ONE
Introduction to the Course & What it can do for you.
Creative Exercises – a series of creative exercises that will help you in creating and generating new story and character ideas
NATHANIEL PRICE (October) / ARCHIE MADDOCKS (November) – Crafting A Screenplay
Supplementing this session, I will also do my own sessions on – STORY – the craft elements that go into creating effective, exciting, dynamic story-telling on screen.
CHARACTER- the key elements in writing memorable, resonant characters. Including an interactive exercise in creating CHARACTERS and genuinely character-driven stories.
DIALOGUE – what are the elements that make for effective screen dialogue?
And…
TV SERIES. The keys to developing what every single drama-producing indie is looking for – an original, compelling returnable one hour series.
DAY TWO
Will cover…
PITCHING – with an interactive pitching exercise.
TREATMENTS, OUTLINES, WRITTEN PITCHES – looking at all these important pre-script documents – when you need them and how to write them.
JULIA TYRRELL, literary agent, JULIA TYRRELL MANAGEMENT – talking about how you get an agent, what you should expect of an agent, and how to forge a career as a screenwriter.
DRIVING YOUR OWN SCREENWRITING CAREER + NETWORKING.
Lessons to be learnt from successful screenwriters' careers.
CHANNEL 4 SCREENWRITING COURSE
Lessons I've learnt from my experience of running the C4 course for the last 8 years – and what this means for you as professional writers.
ANNA SYMON (October) / CHANDNI LAKHANI (November) – the writer will discuss their career – the writing work they have done across TV, theatre, radio, etc. They will discuss both the craft of dramatic writing, and give you tips on how to run your career.
CONCLUSION – Final session about what to take away from the course, and discuss where you go from here.
Places are strictly limited at 20!
I have a strict limit on the number of delegates, because I want to make sure these are personal, in-depth seminars where you can get your questions answered and find out what you need to know without the sense of getting lost in the crowd.
That does mean that the early bird catches the workshop! If you want to come I strongly recommend you book your place now to make sure you don't miss out.
Once you register I'll send you full details of the course, membership of a special private Screenwriters Studio Facebook group that will continue indefinitely, a FREE, recommended screenwriting book AND a bumper pack of invaluable HANDOUTS for delegates on the course.
For the two days of the course, the cost is a very reasonable £195. Based on some of the successes and feedback of previous attendees of my courses, I'm happy to say I think this is excellent value for money, and I know this course can act as a powerful weapon in your aims to fulfil your potential as a professional screenwriter.
NB The last few courses I've run have sold out quickly. If you're interested in doing this course, early booking is recommended!
Next course date to be confirmed.
Central London – at Birkbeck College, the University of London, Malet St, London WC1E 7HX.
*And I'll be available on both days in a nearby pub afterwards to carry on the conversation! An invaluable part of the course – affording you the chance to share experiences with each other (and me) in a relaxed setting for a couple of hours after the course each day.
Meet the Course Instructors...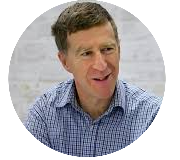 I have run the C4 screenwriting course for the last 9 years and am currently running it again in 2020. I was one of the 10 'masters' of the teaching of dramatic writing at the new MA Dramatic Writing at Central St Martins / University of the Arts London. I ran the BBC's in-house script editing courses for 10 years. This year I have run several courses for BBC writers room (in London, Cardiff and Salford). Among many others, I have recently run courses for Warner Bros in London, BBC Studios, De Montfort University Leicester and Vice UK. I run regular script-editing courses for SCREENSKILLS.
On top of this I run one of the most successful script consultancies in the UK, working with many different writers and independent production companies (most recently Bryncoed Productions, Silver Reel and Conker Films).
I run an industry showcase for the pick of the writers from my script consultancy. The most recent event was 100% full, packed with potential employers from many of the best broadcasters, drama-producing indies and literary agents, and there have been some notable successes from the event.
I have always hugely enjoyed working with screenwriters and helping them find their place in the industry. Last year I produced and launched the podcasts series, tributepodcasts.co.uk which has acted as a great showcase for several new, exciting dramatic writers. And I will be producing series 2 in 2020.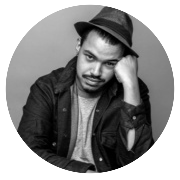 ARCHIE MADDOCKS, screenwriter, alumnus of the Channel 4 screenwriting course 2018, and stand-up comedian.
Archie is an emerging screenwriter and playwright with his work already having been produced at the Bush Theatre, Lyric Hammersmith, Orange Tree Theatre, Royal Court, and in New York at the New Light Theatre. He was commissioned by the Bush for a full length play and is also currently writing a new play for Northern Stage as one of two playwrights commissioned under the Revolution Mix scheme: an initiative to increase the presence of BAME stories on the stage.
Archie's most recent play A PLACE FOR WE was shortlisted for the Bruntwood Prize from a submission pile of 1900 and was also shortlisted for the Alfred Fagon Award.
In 2017 he was a part of the BBC Writers Room "London Voices" and in 2018 he was selected as part of the prestigious 4Screenwriting course. He was also named as Writer in Residence at BBC Radio Drama London Production.
2018 saw Archie get commissioned by Vertigo Films to develop a feature about moped gangs as well as get commissioned for a TV episode by Moonage and Tiger Aspect on their new show INTERGALACTIC for Sky.
He's currently in formal development with several production companies, including Tiger Aspect, Wall To Wall and Working Title TV.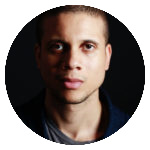 NATHANIEL PRICE – alumnus of the Channel 4 Screenwriting course 2017, and graduate of the NFTS screenwriting course.
Nathaniel has written episodes for Noughts & Crosses (Mammoth Screen/BBC) and Tin Star II (Kudos/Sky). His script Hound, written as part of the Channel 4 Screenwriting Course, is optioned to Balloon Ent. And Nathaniel's script Companion, written for the BBC's Drama Writer's Course is with BBC Studios.  Nathaniel has delivered an original full length play, First Touch, commissioned by Nottingham Playhouse, and his second radio play Walter T Flint to producer Sally Avens/BBC. Nathaniel also has a number of original dramas in early development including, Skin Deep (STV), Hooked (Wall to Wall), The Good Barber (Kudos), Laurie Cunningham (New Pictures) and is one of the  co-creators of Heist, a collaborative development with Tony Jordan/Red Planet Pictures. Nathaniel's credits include Baller, an original R4 Afternoon Play, monologue 'Special Delivery' for BBC3's The Break II, and a short script for BBC3 series Five by Five for BBC Studios/Green Door.  He was also selected for the 2017 BBC New Talent Hotlist.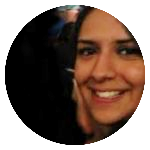 CHANDNI LAKHANI – screenwriter and playwright with an established background in television script development.
Chandni's writing career began as a script editor on the Emmy-winning Netflix series Black Mirror, where she helped develop episodes such as San Junipero and USS Callister, alongside writing her own spec scripts. She is currently writing on Riz Ahmed's epic drama Englistan for BBC Two, as well as having written an episode of the upcoming Dublin Murders by Sarah Phelps for Euston Films/BBC One, based on the acclaimed Tana French crime-thriller novels.
Chandni completed the Channel 4Screenwriting course in 2018 and was also listed on the BBC New Talent Hotlist in 2017 after being attached to BBC Writersroom's Drama Room scheme. Her first play Hema Anjali won Red Dragonfly's Taking Flight New Writing Competition in 2017 and was performed at the New Diorama Theatre in London.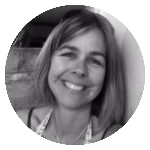 Anna's first original series MRS WILSON aired November 2018, starring Ruth Wilson playing her own grandmother. It has a BAFTA nomination for best mini-series.
Anna's returning series DEEP WATER (ITV/ Kudos), developed from the Windermere novels by Paula Daly, will transmit on ITV later this year.
Anna wrote episodes in both series of INDIAN SUMMERS (C4/New Pictures).
Anna has many other projects in active development. She graduated from the prestigious 4Screenwriting in 2013. Prior to her writing career, she worked as a producer/ director in current affairs and documentaries.
JULIA TYRRELL – Literary Agent (Julia Tyrrell Management)
Julia will talk about how you get an agent, what an agent can do for you as a writer, what agents look for in screenwriters, and more generally about the TV and film industries, and where the work is for both new and more experienced writers.
JESSICA STEWART – Literary Agent (Independent Talent).
Jessica Stewart is a literary agent at Independent Talent Group, working with a list of established and emerging writers, directors, and producers in film, television and theatre.
Philip Shelley's 2-day course is a must for any screenwriter! Philip distils his extensive experience as a script editor, producer, and developer of new talent into a weekend packed with insights. His talks, exercises, and guest speakers help illuminate the often mystifyingscreenwriting industry. I left the course with increased confidence and new tools for pursing my career as a TV writer. Simply put: this course is well worth your time and money
The course was amazing. I met some fantastic, fellow writers, which we are all staying in touch with. There was a lot of information given on the course, all of which was really useful. The information, that was given, was not only, what you need to do, but also what you shouldn't do. The guest speakers were really informative. Giving their real life stories, on how they got to where they are.
The Philip Shelley Screenwriting Course is an incredibly informative weekend with a mountain of information packed in. Philip is a great speaker and the sessions are all inclusive for everyone in attendance. The course includes an array of guest speakers covering different matters and their journeys of how they got there. From the craft to the business side, everything is relevant. 100% recommended!
I can wholly recommend this course (and the one-day course!) to other would be screenwriters. There is so much conflicting information around and a seemingly endless supply of course providers; it is daunting to take the plunge to pay for some guidance without natural reservations. Phillip has proven experience and contacts within the industry that make the course both useful, fun and at an affordable price. If I ever make it to the dizzy heights of receiving an award, he will get a mention in my thank you speech!
It was so rewarding to attend Phil's course, it has refreshed my approach toward my screenwriting career, provided excellent industry information and given me the chance to meet both highly talented fellow attendees and high-profile speakers, including writers and an agent. This last aspect is worth attending for alone, but combined with all the other pluses, it makes the course unbeatable as an investment in yourself.
Philip is very generous with his knowledge and experience, which he imparts in a personable, kind and encouraging way. A lot was crammed into the 2 days, but as a relative beginner, I came away thinking I should have a go at adapting the biography "Tell Me I'm Forgiven" for the screen.
I signed up for Philip's two day screenwriting course after finding his one day course inspirational and this one was just as inspiring. You get a fantastic mix of teaching, exercises – the pitching is particularly useful – and hearing first–hand experience and advice from writers and agents. Great two days with some lovely people.
'I cannot speak highly enough of Philip's two day screenwriting course. It combined practical advice on how to craft a screenplay (that others would want to actually read) with inspirational talks from guest speakers from within the industry. And there was the added bonus of being able to pitch ideas and get feedback within a supportive and constructive environment. I left the weekend feeling invigorated and feeling optimistic about continuing connections I had formed with other attendees.
Two days packed with insight, a crash course in screenwriting fundamentals and inspirational speakers. Thank you – Philip is a trusted and valued mentor.
'This is a fabulous, jam-packed and all-round brilliant course. I can't recommend it highly enough. If you get the chance to go, don't hesitate – book it now!
I attended Philip Shelley's 2-day screenwriting course in Nov 2019 and would highly recommend it for any writer looking to refine their writing technique and for advice on how to break into the industry. The sessions on verbal and written pitches were particularly good. A great opportunity to practice in a safe, friendly environment with constructive feedback. The Q&A sessions with guest speakers were also hugely beneficial. (On this course – 2 successful writers and an agent). Finally, meeting other like-minded writers and sharing experiences was great therapy! Once again, I came away with renewed energy and motivation for writing!
The world of screenwriting is full of secrets. And Philip keeps them. Thankfully, he is an incredibly generous guy and shares everything he knows with his students in this course. And so do the brilliant Guest Speakers. He packs so much information into two days your head will be spinning full of ideas when you stagger home from the pub after the final day drink & chat evening (an essential part of the course which you'd do well to attend). If you're lucky enough to book a place before it sells out, go for it. And if you're serious about writing, these two days could be the best investment you ever make.
This was an intense two day understanding of what it's like to be working as a television drama writer in the UK. The guest speakers were open, honest and more importantly vulnerable. They answered all our questions and didn't hide the fact that it is a tough industry but there's so many ways in and to make a living as a full-time writer. Philip is a lovely person to lead the two days and his guidance, wisdom and patience were appreciated by the group as well as the practical exercises. Thank you. I hope to be working with you very soon Philip!
I can't recommend this course highly enough. Philip is highly regarded in the industry and full of insight and advice gained from years of experience. He is also a thoughtful and skilled facilitator. He does a great job of helping you reflect on your writing projects. I've also met some wonderful people on Phil's courses which in turn has helped me to talk about my work, my career and build my personal network.
Philip Shelley's 2-day course is jam-packed with information for any aspiring screenwriter. It gives you a unique opportunity to trail and workshop ideas with peers, receive excellent feedback and learn from others' experiences of the industry. There is also the opportunity to meet and learn from highly respected industry professionals. I cannot recommend this course enough!
What Philip doesn't know about screenwriting isn't worth knowing. For a novice taking my first steps into the craft, I couldn't have hoped for a better introduction. This course provides two very educational and inspirational days and has given me the impetus to persevere with my own writing. I enjoyed the course immensely and learned a great deal!
The course is a great opportunity to learn the craft of screenwriting. Philip is a great teacher, and he's great at making the class interactive and practical rather than just being theoretical. In addition to this you get to hear from some amazingly talented writers who are accomplished and have lots of knowledge to share. It's a great opportunity to meet other writers. I completely underestimated how much I could learn from them. When the course ends, you can join a writers' group like I have done, which will help you to continue your learnings from the course.
I've had a fantastic time at the two-day screenwriting course. In a short space of time, I learnt a huge amount about the creative and writing process, and the workings of the TV and film industry. Being able to hear from and speak to current and successful writers was incredible and inspiring, and to speak with an agent was helpful and quite eye opening. I've made some great contacts through the course and I would highly recommend this course to anyone, at any stage of their screen writing endeavours.
Philip Shelley's two-day course was invaluable in building confidence in my writing abilities and in making a career in screenwriting seem both realistic and accessible. His knowledge of the industry and advice on how it all (really) works is second to none and his talks, as well as those of his excellent guest speakers, packed more information into two days than many screenwriting 'how-to' books do cover-to-cover. Philip's name comes up time and again as an industry expert and champion of new writers for a reason, and the chance to hear what he has to say should not be missed.
Philip Shelley's two-day course was invaluable in building confidence in my writing abilities and in making a career in screenwriting seem both realistic and accessible. His knowledge of the industry and advice on how it all (really) works is second to none and his talks, as well as those of his excellent guest speakers, packed more information into two days than many screenwriting 'how-to' books do cover-to-cover. Philip's name comes up time and again as an industry expert and champion of new writers for a reason, and the chance to hear what he has to say should not be missed.
This is a fantastic, varied and intensive course, which I highly recommend. Philip is a generous and brilliant course tutor, and the calibre of the guest speakers is outstanding. I would absolutely recommend if you are looking to gain insight into the TV industry, or just looking to develop your writing craft further. It's a thought-provoking, challenging and inspiring few days.
This course provided an in-depth introduction to how the industry works, contact with industry professionals (both participants and speakers) and hands-on experience with some essential writing skills. It's amazing how much was packed in!
Philip Shelley's two-day course was invaluable in building confidence in my writing abilities and in making a career in screenwriting seem both realistic and accessible. His knowledge of the industry and advice on how it all (really) works is second to none and his talks, as well as those of his excellent guest speakers, packed more information into two days than many screenwriting 'how-to' books do cover-to-cover. Philip's name comes up time and again as an industry expert and champion of new writers for a reason, and the chance to hear what he has to say should not be missed.
I found Phil's Two-Day Screenwriting course extremely helpful when it comes to developing my own writing, as well as gaining a better understanding of the industry as a whole. From effective creative exercises to hearing from established figures within film and television, the course was well designed and covered every aspect and more for breaking in and making it as a screenwriter. I'd highly recommend the course to anyone who is fully dedicated to their writing and keen to know what they have to do in order to take that next step.
Philip Shelley is the real deal. He has the skills and experience to deliver a great screenwriting course. His pedigree is also evident in the quality of guest speakers that he can attract, not least those who have already benefited from his support on their way to success. He also attracts and recruits great delegates, which is vital, as positive interaction is so important. The screenwriting course is a nice balance of creative exercises alongside craft and business insights. Philip's primary focus is clearly on helping to liberate great writing, a fact ably demonstrated by the very reasonable course cost. This is done for love not money. Highly recommended.
Philip's workshop was 2 days of clear-headed craft and career strategy, minus a lot of the BS you might find elsewhere! It did more to demystify the industry, which can feel somewhat closed-shop, than just about any other course I've done. I came away with more confidence in my ideas both old and new, and a bundle of ways to turn those ideas into better scripts. If you get the chance to do it – go!
'Having received the script-consultant newsletter for a while and having read a few books on screenwriting, it seemed the obvious next step to attend a course. I'm so pleased I chose Philip's. He and his guests conveyed a huge amount of information in a relaxed and enjoyable way and I came away from the weekend feeling that I'd really learnt a lot. I have no hesitation in recommending this course.
'The two-day screenwriting course was simply amazing – the perfect blend of practical exercises, Q&As with industry professionals, and detailed learning sessions on the craft and the business. I gained so much knowledge and inspiration from this weekend, and as a real bonus, got to connect with an amazing network of fellow writers, who I have stayed in touch with.
Phil's writing course is incredible, I only wish it were a bit longer. I was having a bit of writers block before the course started and I've barely stopped writing since. I learnt so many ways and means to approach either a new piece of writing or help with something you're already struggling with, that no matter the task, I feel equipped and ready to take it on. Phil is so engaging and encouraging of your ideas, he makes you feel at ease and that you can ask anything. The guest speaker Q and A's were so insightful and inspiring, but at the same didn't sugar coat how hard it can be. It was great to hear their journey, and how far they've come in such a short space of time. I can now move forward in my writing with not only a greater understanding of techniques, but also with countless new knowledge of the industry as a whole.
Phil's two-day screenwriting course is brilliant – the perfect chance to road-test new ideas in a smart, supportive environment and fascinating to meet a mix of writers with such different approaches. He covers a huge amount in two days (like structure, character and how to pitch, with specific examples to illustrate) and I really enjoyed the chance to hear writers Vinay Patel and Regina Moriarty discuss their experiences in the industry. Phil himself is an exceptionally warm, astute, enthusiastic teacher with loads of experience and I've already signed up for another of his courses later in the year.
I was concerned it would be a waste of time because I had lost faith in my ideas and voice but it has given me an unbelievable energy and enthusiasm for writing. I have come out with clarity on old ideas and loads of new ones. I have met amazing people who I am definitely going to keep in touch with and hopefully share work with / build writing groups with. I have learnt about communities within writing that would tackle the isolation. I loved the sharing of thoughts, the interaction, hearing everyone's ideas…extraordinarily empowering.
The opportunity to tap into Phil's extensive knowledge of the craft and the business was outstanding and cannot be overstated. More importantly it was delivered in a wonderfully warm and genuine environment. All participants were at different stages of their career and as someone in the lower echelons of the writing world, I was made to feel like an equal and enthusiastically encouraged. The guest speakers were of a high quality and offered incredible insight into the craft and the business. Extremely beneficial and enjoyable course, I cannot recommend enough!
'A fantastic weekend packed with creative inspiration, practical career advice and interesting conversation. Philip was really encouraging and enthusiastic and I have come away feeling motivated and prepared to get down to some serious screenwriting. It was also a great opportunity to meet other aspiring and exciting writers. Thank you. I really enjoyed myself.
Philip's weekend course offers great value for money. He covers a lot of important ground with intelligence, humour and humanity, and offers invaluable insights into both the craft and career aspects of screenwriting. The writers and agent who came in to talk to the group were also generous in sharing their experience, and added to the quality of the weekend. Highly recommended.