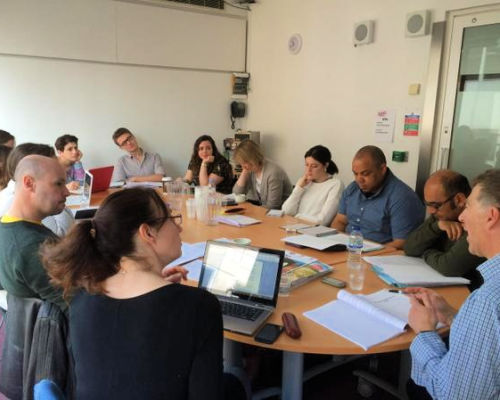 In feature films, the cult of the director is hugely over-stated. In both film and TV, the director is nothing without a good script. Good direction, good performances emanate from the script. The script is at the heart of all good drama and comedy.
I feel passionately that – while things are changing for the better – there are not enough outlets for talented new writers in either TV or feature film production in the UK and I am keen to address this and give writers of talent and dedication the opportunities their work deserves, and to use the contacts I have built up over my years in the TV and film business – with literary agents, independent producers, producers and executive producers within the major broadcasters (BBC, ITV, Channel 4, Channel Five, Sky, Apple TV+, Netflix) – to facilitate this.
I will give you, the writer, constructive, supportive but realistic feedback and help you approach your writing with energy and creativity. When it's realistic, I will do my utmost to open industry doors for you. I believe script development works best in a one-to-one, supportive, constructive relationship.
Screen-writers need an objective eye on their work and I can provide that eye.
I also run special events and courses for writers on various aspects of the art, craft and business of screen-writing, to enable them to discover more about how the business works, and to make contact with other writers and, more importantly, potential employers and agents.
Through my other experience, and through running the CHANNEL 4 SCREENWRITING COURSE since 2011, I have an almost unprecedented database of talented new screenwriters in the UK. Because of this I am regularly approached by producers and agents looking for new writing talent. One of the most fulfilling parts of my work is putting together talented writers with agents and producers in the industry.
As you can see from my credits and testimonials, I can back up this passion and support for new writers, with hard evidence – my years of working with some of the best TV Drama companies and on some of the most successful TV drama shows of recent years (eg Inspector Morse, Waking The Dead).
I run this website as a personal, 'bespoke' service. I started the website because my passion is working with writers. The very few other script editors and mentors that I work with are people with whom I have trusted working relationships built up over years. So you know you're getting the full benefit of my experience and contacts.