Script Reading & Development Q&A
Session via Zoom.
Cost: £75.00 
A semi-regular 2½ hour session, on Zoom, which I organise on demand. If you're interested, or have any queries, please get in touch at philip.shelley@script-consultant.co.uk.
NB The October 30th course is now fully booked.

This is for a group of 8 (max) people who either already work in, or have an interest in working in, script reading, script development or script editing.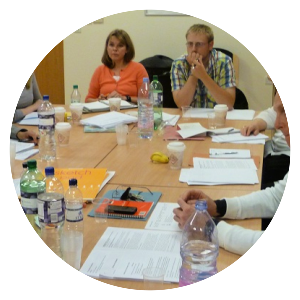 I answer any questions you have about any aspects of the industry – whether that's how to write the best script reports, what skills you need to work in script development or where and how to find work in the world of scripted TV and film.
Coming on the session will also entitle you to join the closed Facebook group exclusively for those who have attended these sessions – where we share industry opportunities, tips and knowledge and continue the dialogue from the session.

What sort of things do we cover?
Some of the questions /topics we have touched on in the 2 sessions so far:
CVs – what makes a CV stand out?
What elements need to be included in script reports? What do the best script reports have in common?
Who employs script readers? How can I find work as a script reader?
How do I make the step from script reader to script editor / development executive?
What training is there for script readers / script editors?
What are the key skills that make a good script editor?
What might different career trajectories look like for a budding script editor? 
Is it helpful to be a writer to get into script development?


A big part of the purpose of these sessions is also to introduce you to a group of like-minded people with similar ambitions and interests so that, going forward, you can share information and experiences with each other, build up your all-important network of industry contacts.
I wrote to Philip a couple of times for advice on how to get into scripted development, and he was very helpful. When he told me about the Q&A session he was running, I signed up because I know he has a wealth of knowledge and experience about the industry. The Q&A was very candid and in-depth, and we were able to send in specific questions beforehand which was great.
Philip's script development Q&A was an extremely insightful look behind the curtain of script editing and development. Our chat answered a number of my longstanding industry questions and provided practical advice and direction on the next steps to take with my career. Highly recommended.
Thank you very much for the session, I really enjoyed it and found it to be deeply informative and worthwhile. I especially appreciated the comment and insight into my CV, as it can be impossible to get an idea of where you're going wrong when sending out a cold email or simply getting rejected from jobs.
The industry can feel impenetrable to new entrants but I found the session to be extremely informative. Philip has a wealth of knowledge, insight and experience at his fingertips and he is extremely generous with it. I came away feeling inspired and eager to make my mark on an industry.
Phil's session was invaluable - providing me with encouragement, renewed focus, a network, and tips on the industry