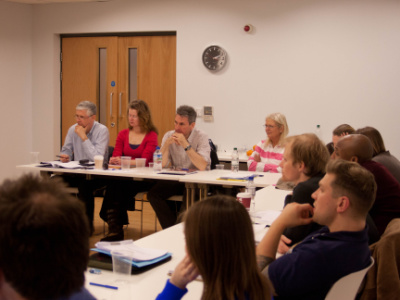 1 Day Introduction to Screenwriting
A 1 day course for entry-level screenwriters. You don't need to have any screenwriting experience but the course is also suitable for more experienced screenwriters.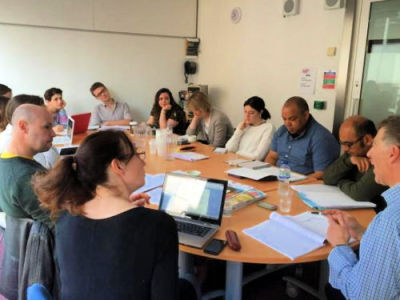 2 Day Screenwriting Course
Following on from the 1 day introduction to screenwriting, this course will concentrate on CRAFT on day 1 and THE BUSINESS OF GETTING WORK on day 2.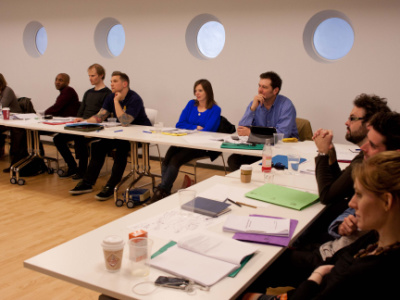 Writing a Short Film Script
Held in central London over three x 3 hour evening sessions (plus homework)  you  will write – from scratch – your own short film script!
Creativity for Scriptwriters
Designed for anyone interested in dramatic writing – whether in TV, film, theatre or radio (from complete beginner to experienced writer).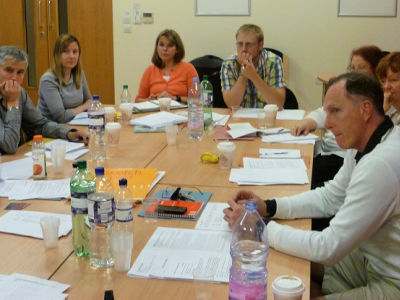 Script Reading & Development Q&A
A semi-regular 2½ hour session, which usually takes place via Zoom on a Sunday morning between 10.00 am and 12.30 pm, which I organise on demand.
Meet some of the special guests who regularly make an appearance on my courses…
I dithered about whether to sign up to this course – partly because of the money – but now I just wish I'd signed up years ago. It's a brilliant mixture of craft and industry savoir-faire, which makes you realise how much both aspects combined are important to a writer. And it's money well spent. One of the best things about the course was the non-competitive, supportive atmosphere the two Phils managed to establish, which allowed us to be much more creative, and to share ideas, pitches, uncertainties and advice quite openly. The mix of writing/collaborating exercises and guidance on structure was inspiring – I came away bursting with ideas and the desire to start writing, and I know many of us felt the same way. All of it was offered, not imposed, and all of it was greedily lapped up by us all. The sympathetic manner in which we were encouraged to start getting serious about making contacts and putting ourselves and our work out there was just as galvanizing. It was particularly effective coming from people who understand all the feelings of reticence, discomfort, even terror that the words 'network' and 'sell yourself' inspire. Again, the positivity was so encouraging – to be reminded that the industry is not a faceless, hostile, closed shop, but instead full of human beings – and nice ones at that – who might one day enjoy reading your script.
Having made the decision to do the screenwriting weekend, I was not disappointed. Right from the off, there was a sense that the weekend would deliver as much as it promised. Very quickly it became apparent our instructors not only knew screenwriting inside out, they were also aware of how they should nurture and instruct writers to become better practitioners in their craft. A good example of this occurred early on the first day when the group – which comprised complete novice to the more experienced – were asked to share a screenplay idea inspired by a news item they had read just recently. As we each took turns reading out our ideas to the group, nothing could have prepared us for what came next as our instructors encouraged us to rethink our ideas using a simple strategy in which elements were changed within it. Three minutes later – as the group fed back these new ideas – there was not one storyline that had not been radically improved as a result of going through this process. The best thing is that the strategy may be used time and again to take average ideas and make them great. Aside from the fact that a great idea for my next screenplay came out of this session, the afternoon activity of developing complex characters (through observation) also proved priceless. My chosen subject – a man I observed downstairs – seemed less than inspiring. However, when paired with a character (observed by another writer) the two of us soon had the beginnings of a remarkable screenplay idea. As we were encouraged to develop the character's encounter further (and we fedback to the others) we soon realised that the idea not only excited us but the group as well. Again, another screenplay with a unique storyline which hopefully I will collaboratively develop with her in the near future. There are so many other things that could be said here about the weekend. Everything from the practical 'hands-on' of how to develop a writing career, to the one minute pitching activity, to the way to network, to the unique insights into the industry given by the guest screenwriter who came to talk to us – what a treat! In closing, if you're serious about developing as a screenwriter and you only have money for one course this year, this is the one to be on. I've been on a few and there are those who know their craft and those who have a grasp. The two Phils fall into the former. Well worth the money!
'I learnt so much on this course - it really helped me understand how I can structure my writing process and taught me so many valuable lessons in how to develop plot, character and good dialogue not to mention practical tips like how to network without feeling awful. Both Phils have such a wealth of experience and are so approachable and supportive they really create an environment where you feel you can discuss and develop your ideas. You leave feeling you have an invaluable support network – essential for any writer.
Dear Phil and Phil Thank you so much for a really informative and enjoyable weekend. It's going to take months to absorb fully - but straightaway I feel clearer about many of the core principles of screenwriting and provoked to think in new ways about all my current projects. Particular highlights for me included the spoken pitch and feedback on that; the condensed guide to story structure; the emphasis on building characters with strong contradictions; and the advice on collaboration and personal relationships in the industry. Esther Springer was also a terrific guest speaker, who really opened a window into the world of BBC drama. Once again, many thanks B est wishes