Writing a Short Film Script
Venue: Central London
Cost: £350.00 
Over three x 3 hour Monday evening sessions – 6-9pm in central London – (with a fair amount of writing and reading homework in-between the sessions!) you the delegates will each write – from scratch – your own short film script.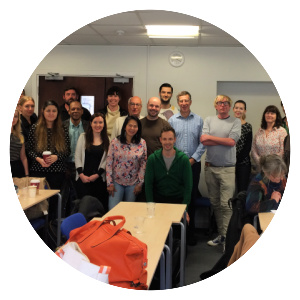 As well as the development and writing of your short film script, you will work in smaller groups with two other writers and will be expected to offer creative, constructive feedback to those writers in your group during the weekly sessions (all overseen by Philip).
This is an intensive course in creating a short film script which will also give you the opportunity to meet and work with 11 other screenwriters (in particular in your groups of three writers). The feedback you give the other writers will be an invaluable part of the course in enabling you to analyse other writers' screenwriting, as well as your own.
SESSION 1 – DATE
We will watch several of the best short films, analyse why they work, and discuss the structural and narrative demands of the short film format.
We will discuss how a brilliant short film script can fit into your screenwriting portfolio and boost your writing career.
I will ask you to come prepared with 3 ideas – and we will talk through everyone's ideas. By the end of this first session we hope to have settled on the idea for your short film script.
Between sessions 1 & 2 you will write your short film outline.

SESSION 2 – DATE
The course delegates will be asked to submit their outline to Philip & the two other writers in their group 2 days before this 2nd session.
In this 2nd session we will work through and give notes on each of the 12 submitted outlines.
Between sessions 2 & 3 you will write your short film script.

SESSION 3 – DATE
The course delegates will be asked to submit their scripts 2 days before this 3rdsession to Philip and the two other writers in their group.
In this 3rd session we will work through and give feedback on each of the 12 submitted scripts.
This 3rd meeting will end with a 'Where Now?' session – a discussion of where to go with the short film scripts you've written on the course.
For the three x three hour weekly sessions and the weekly feedback, the course costs a very reasonable £350.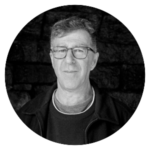 Philip has run the SCRIPT CONSULTANT website for the last ten years. It has become one of the leading script consultancies for screenwriters in the UK. Philip works with screenwriters of all levels of experience and with many production companies. 
He initiated and has run the very well-regarded CHANNEL 4 SCREENWRITING COURSE for the last 9 years and will be running it again in 2020. Many of the writers who have been on this course have gone on to form the next generation of leading TV drama screenwriters in the UK (eg Charlie Covell – THE END OF THE FUCKING WORLD, Anna Symon – MRS WILSON, Vinay Patel – MURDERED BY MY FATHER, DOCTOR WHO).
Philip runs his own independent screenwriting courses and has also run many script-editing and screenwriting courses for organisations such as Screenskills, BBC Studios, Fremantle, Endemol Shine, BBC writers room, University Of The Arts London, Bath Spa University, BBC Media Action (in Cambodia), Singapore Media Academy and many others.
Philip produced (and wrote for) the dramatic monologue podcast series www.tributepodcasts.co.uk and will be producing a 2nd series in 2020.
Before setting up www.script-consultant.co.uk Philip was Head Of Development, Drama at Carlton TV (part of the ITV network) for 7 years where he script-edited many shows (including INSPECTOR MORSE and KAVANAGH QC) and he produced three shows at Carlton – the award-winning FIRST SIGNS OF MADNESS dramatic monologues, MAKING WAVES (6 part series) and MARGERY & GLADYS (2 hour single film).
Other script-editing credits include 2 series of WAKING THE DEAD (BBC), A GOOD MURDER (Sally Head productions/ITV) STAYING ALIVE, MEDICS, THE KNOCK (all ITV).
I really enjoyed this course. The classes provide a chance to talk and get feedback on your work, but the onus is on you to get the writing done in between. It's demanding – a completed script in three weeks! – but that's because the focus is on producing a finished piece of work, that you can actually do something with. I gained a lot from being around such inspiring course-mates, who had great ideas and gave kind, considered notes.
I came away from Philip Shelley's short film script course with a feeling that I'd "re-set" myself creatively. It was refreshing to hear so many original ideas, as well as shape my own. Plus it was the chance to get and give and get feedback from such a wide range of writers. Really helped me to put together a script quickly and come up with ideas that I wanted to keep working on.' ELEANOR THOMSON
This course exceeded my expectations before it even started. I was surprised with the number of ideas I was able to come up with under pressure in preparation - one of which although unsuitable for a short film, I am very excited to develop into a drama series. It was a real challenge to develop and write a first draft of a new idea in such a short space of time and extremely rewarding. I feel that I have developed both in my writing and in my confidence. It was lovely to meet other writers and I found the group to be engaged and encouraging. It was a pleasure to provide feedback to others and hear their helpful opinions on my script. Phil has a kind, considered, and supportive approach which is much appreciated. If you like the idea of completing a short film script quickly, under pressure, and meeting other writers in the process, I would highly recommend this course. Thank you, Phil!
If you're looking for a brilliant introduction to the craft writing of short films, and a structure which allows you to pitch, outline and write a script over three weeks, and get expert feedback on each stage, then this course is ideal. I had a great time and I'm really thrilled to have written a script I'm really excited about at the end of it.
Philip's Short Film Script Course gave me the essential 'oomph' to get a long-gestating short film written, and not just written, but reviewed and nurtured by insightful and like-minded writers drawn from a wide range of experience across the creative industries; inspiring, creative and motivating.