Creativity for Scriptwriters
Venue: Birkbeck College, University of London, Malet Street, London WC1E 7HX
Cost: £125.00 
This course is designed for anyone interested in dramatic writing, whether in TV, film, theatre or radio (from complete beginner to experienced writer).
It is all about generating ideas – you come to the day with no preparation, no pre-planned story ideas.
May 5th 2023: THE JUNE 18TH COURSE IS NOW FULLY BOOKED / SOLD OUT. Please get in touch if you're interested in being on this course the next time I'm running it.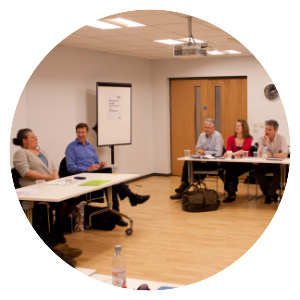 You'll go away at the end of what will be an intensive, interactive, packed, but hopefully very enjoyable day, with some new & exciting ideas, and ready to inject a fresh spark of creativity and energy into your dramatic writing ambitions.
This one-day course will teach you a mass of techniques for cutting through those days you think you'd rather break rocks for a living.
Every writer at some point or other will feel the well running slightly dry.
Well, fear writer's block no longer. This brand new course is all about kick-starting a flood of new ideas for your dramatic writing.
Whether you're a screenwriter, playwright or radio dramatist, whether you're deep in the blues of a second act that won't come clear, or whether you've been staring at a sheet of blank paper for weeks, the idea is that you come to the day with no preparation, no pre-planned story ideas, no anything beyond an open mind.
In return, we promise to give you an intensive, action-packed (and, we hope, highly enjoyable!) day and to send you away with a ton of exciting new ideas!
We're going to be doing a whole set of different creative, idea-generating exercises – focusing on:
Story ideas – the big ideas that will form the basis of a really strong logline/central narrative idea to your work.
Character – exercises that will engender the creation of unique and memorable characters.
Idea-generating techniques – we will explore in depth the sort of techniques you need to develop, the techniques that you need to be using endlessly as professional writers to kick-start new projects and to awaken your creative instincts.
Other Media – we will be looking at how you can use other media and unlikely areas of everyday life to access and consider universal story ideas.
Writing exercises – we will be doing instant writing exercises to unlock your creativity.
Inspirational Guest speaker – I will be joined by the brilliant LISA CARROLL, graduate of the CHANNEL 4 SCREENWRITING COURSE, 2021. She will talk about how she generates ideas, and where her dramatic inspiration comes from.

It's going to be immensely interactive, you're going to have to think on your feet, discuss and brainstorm with other writers, and generally open yourself up to your deepest creativity. And it will be fun!
The course is run in a supportive, constructive, positive and ego-free environment.
We hope it'll make a great change from sitting on your own staring at a screen!
Sunday June 18th 2023, 10.00- 5.00, Central London. And I'll be available in a nearby pub afterwards to carry on the conversation!
For this whole day of creativity boosting exercises, plus hearing all about how an outstanding modern writer gets their ideas and inspiration, we're asking just £125. No 'Early Bird' discount complications – JUST AN INCREDIBLY REASONABLE PRICE!
Places are strictly limited to 20 as we want everyone who comes to the course to feel they get heard and to get the maximum out of it.
As this course usually sells out some weeks in advance of the course, EARLY BOOKING IS ADVISED.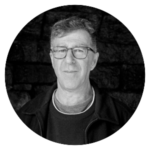 I have run the C4 screenwriting course for the last 9 years and am currently running it again in 2020. I was one of the 10 'masters' of the teaching of dramatic writing at the new MA Dramatic Writing at Central St Martins / University of the Arts London. I ran the BBC's in-house script editing courses for 10 years. This year I have run several courses for BBC writers room (in London, Cardiff and Salford). Among many others, I have recently run courses for Warner Bros in London, BBC Studios, De Montfort University Leicester and Vice UK. I run regular script-editing courses for SCREENSKILLS.
On top of this I run one of the most successful script consultancies in the UK, working with many different writers and independent production companies (most recently Bryncoed Productions, Silver Reel and Conker Films).
I run an industry showcase for the pick of the writers from my script consultancy. The most recent event was 100% full, packed with potential employers from many of the best broadcasters, drama-producing indies and literary agents, and there have been some notable successes from the event.
I have always hugely enjoyed working with screenwriters and helping them find their place in the industry. Last year I produced and launched the podcasts series, tributepodcasts.co.uk which has acted as a great showcase for several new, exciting dramatic writers. And I will be producing series 2 in 2020.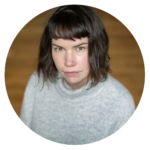 Lisa is an Irish playwright, screenwriter and comedian based in Surrey.
Recently, Lisa was Writer on Attachment at the RSC, and then Writer on Attachment at the National Theatre Studio. In 2021 Lisa was one of 12 participants selected for the Channel 4 Screenwriting Course.
In May 2023, Lisa's second play, The Misandrist opens at the Arcola Theatre, directed by Bethany Pitts. 'The Misandrist' was shortlisted for the BBC Comedy Room, the BBC Writers Academy, and longlisted for Paines Plough's Womens Playwriting Prize. Lisa was recently commissioned by Ireland's national theatre, The Abbey Theatre, to write a new play. Lisa has also written a book with Milly Thomas, Making Your Solo Show: The Compact Guide, published by Nick Hern.
In 2018 Lisa's play, 'Cuckoo' ran at the Soho Theatre, and she was a finalist for the Off-West-End's Most Promising Playwright Award. 'Cuckoo' was also shortlisted for the Papatango Prize. Also in 2018, her half-hour comedy pilot KINK was longlisted for the Funny Women script writing awards. She was also selected to be part of Irish theatre company, Fishamble's 'A Play For Ireland' Scheme, which celebrated the company's 30th year by commissioning upcoming Irish playwrights.
Lisa's short play 'Snapdragon' was performed at the Abbey Theatre in 2016 as part of the Future Tense commissions. She was also part of an invitation group at the Royal Court led by E.V.Crowe in the same year.
In comedy, Lisa recently made it to the semi-finals of the Gilded Balloon's So You Think You're Funny competition for emerging stand-up comedians, performing at the Edinburgh Fringe. Earlier in 2022, she was a finalist in the Comedy Virgins 'Max Turner Prize' competition for new comedians.
When I first read about the course in one of Philip's newsletters I was sceptical about applying. I wanted to meet and work with Philip, but travelling from Dublin on the weekend of my birthday seemed a bit excessive for a course that focused on generating ideas (something I don't usually struggle with). All I can say is I'm glad I took a gamble. Creativity for Scriptwriters is much bigger than simply generating ideas. Getting to meet Philip and pick his brain, the different perspectives and backgrounds in the class, the little conversations in between exercises (which were engaging, motivating and often hilarious), the brilliant guest speaker (who is also a script consultant), the WhatsApp group Rob created for 20-odd writers in the pub. Invaluable. It kind of baffles me as to why a writers wouldn't grab an opportunity like this by the horns. And for the price it is. Your level or experience won't matter. Either will your reason for wanting to do it. That's what made the experience so unique. Would I do it again? 100 fucking percent.
If you're looking to raise your screenwriting game, Philip's courses are a great way to boost confidence and creativity. They're fun and welcoming but above all they're packed with content and practical advice. You'll come away with a new toolkit to apply to your work.
This course is really well structured and gave me so much confidence in myself again as a writer. I had been feeling a little stuck lately, but the day was a great reminder of how to free yourself up and stop self-censoring. Philip fosters a brilliant community among the other writers too; I left having made some new friends and feeling really happy and excited to get back to work!
You were extremely positive and encouraging throughout. I've seen a variety of teaching methods and I just wanted to say I really appreciate the kindness and tact with which you handled the day. Also I found Anders extremely refreshing. He was passionate, had a unique view and was not timid. In my world everything is tentative and dummed down, and he was razor sharp and highly articulate.
I found Philip's course invaluable, coming away with a better idea of my writing strengths and what to improve on. Having a successful, frank and driven writer as the guest speaker was very helpful. The day was well balanced, practical, sociable and insightful. I came away feeling even more compelled to write. Thank you.
This course helped me find simple practical exercises to push my writing forward and really coaxed me over a confidence hump. Philip gave great feedback and having to present ideas in front of other people was an important step forward.
I have applied to the C4 screenwriting course (twice) and knew of Philip Shelly because I know he runs the course and I receive his fortnightly newsletters. I wanted to do a workshop with him because I thought it would be helpful in stimulating new ideas. It certainly does help you stimulate ideas and working with other people to generate new material proved very helpful. All of the exercises were helpful and insightful. I will be able to use these exercise in my own work and avoid getting stuck.
Fun, creative and (above all) useful! Phillip's Creativity for Screenwriters demonstrates how painlessly generate great story ideas for the screen.
The CREATIVITY FOR SCRIPTWRITERS is very effective in providing you with film and TV ideas you can start writing immediately. It truly shows how many ideas you can come up with in a single day and it consequently become a great tool to avoid procrastination.
A brilliant course which I'd thoroughly recommend. Philip was encouraging and the course content and materials were helpful. I got loads out of the day and will use the exercises again to generate new ideas. Thank you Philip! I really enjoyed the day so much and appreciate all you did to create a welcoming safe space where we could explore ideas. It was a lovely group. Lots of fun!
A brilliant course for anyone looking to rustle up some ideas in a hurry!
Unique & rare exercises which helped me generate great new ideas…
An enjoyable, action-packed day where we were put through our paces – Phil was great at leading us to develop our ideas. No-one was left floundering, all were given equal time and encouragement. I would definitely attend other courses run by Phil.
Really great course! I urge anyone stuck for ideas to spend the day listening to Phil's words of wisdom and mind-expanding activities. Drove home absolutely buzzing with ideas!'
Great course well worth the money. I really enjoyed the exercises and hearing ideas from others in the group. I highly recommend it.'
The Creativity for Scriptwriters course gave me useful tools for generating character and plot ideas. But even more invaluable is the opportunity to meet and talk to other writers. I cannot recommend it highly enough.
Hi Phil. Many thanks for an inspirational Sunday. You brilliantly demonstrated that coming up with new ideas needn't be torture and just how much more fun it all can be when you put ego aside and collaborate. A great day!
An inspiring, fun workshop, packed full of short exercises that generated a surprising number of original stories in just a few hours. I came away with new ideas that I can't wait to work on, and a completely new approach to writing.
I attended Philip's one-day Creativity for Scriptwriters course and I can recommend it very highly to anyone who is interested in learning new skills and techniques. I found the exercises to be extremely useful, Philip gave honest and helpful feedback throughout and the whole day was great fun!
Really fun and absorbing day. Didn't drag in the slightest, had a lot of fun while learning. Highly recommended.
A great day where your brain is unlocked and your thinking is expanded - highly recommended.
It was an excellent day. From very straightforward exercises we came up with an amazing number of intriguing, and possibly even viable, ideas for films. What I particularly liked was that the techniques freed you from interior hang-ups, releasing you into the wide world outside your own head (no scripts about lonely writers, whose partners had walked out on them, trying to come up with ideas for films). The guest appearance by Anders Lustgarten was particularly inspiring, reminding everyone of the importance actually having something to say and the passion and commitment to make sure it is heard - this presentation both elevated and grounded the exercises that took place around it (if that is not a contradiction). All in all a busy, good-humoured, invaluable and thoroughly enjoyable day.
This course worked not through Phil telling us about how to be more creative, but by him getting us to actually demonstrate creativity. We worked collaboratively on coming up with new ideas and developing them into forms that can clearly be developed into great scripts. The results were incredibly original and inspiring. This beautifully demonstrated how effective it is in script writing to bounce ideas off other writers.
A highly practical course offering numerous hints and tips to inspire creativity and fresh ideas for character and story development' Dave Joseph, Basingstoke, June 2014 Philip gets you to think outside the computer screen. Inspiring and very positive.
As screenwriters we spend a huge amount of time generating ideas – they are the lifeblood of what we do. The Creativity for Screenwriters Course is a whole day dedicated to thinking about how we generate ideas, and practising a variety of idea generating techniques in a fun, supportive environment. I would recommend this course to both novice and established writers. Even if you have used some of the techniques before, the opportunity to look objectively at the creative process and refine your skills can only be beneficial. Phil is a great teacher, and he always runs his courses in a warm, humorous manner. I can't recommend this course enough.
I loved this course. I struggle to create a bank of ideas without self-doubt and criticism creeping in. It was great to work quickly on ideas and see how far they could be developed in one day. And it was fun to collaborate with a wide range of writers of varied experience across different media.
As a testament to how useful I found the course, I would say that the day never ceased to be inspirational and eye opening, due to both the techniques you presented us with and the varying mix of people I interacted with. The result of this was the generation of unique ideas. Thanks again for running the course.
An excellent, inspiring course for anybody with a desire to see their words and ideas come alive as a screenplay. It certainly worked for me and got parts of the creative brain working again for the first time in years. It was a beautifully structured course that built on a series of exercises through the day while teaching the importance of collaboration. It was a lot of fun and very useful.
A quick note to say many thanks for an excellent course. I found the dreaded rewrites a lot easier to grapple with after such an inspiring day. I hope to come to another of your courses someday but I'm confident I won't need another shot in the arm any time soon!
Phil's reputation as a sound proponent of the screenwriting art attracts wide, varied and enthusiastic people to the course. Not only are the days valuable, they are also great fun.
I was given Philip Shelley for my birthday: a generous and inspired gift! 'Creativity for Scriptwriters' was richer than chocolate and more useful than clothes. We stalked strangers through the streets, generated fistfuls of ideas, were happy for/jealous of/ enthused by Cat Jones, wrote loads and ended up in the pub getting vaguely drunk. It was great. Brilliant! On the train home, a pissed up fella from Inverness – fresh from watching a cage fight – sat down next to me. He shook my hand. 'My names Ian. Two vowels and a consonant,' he said. Thanks to the course, I didn't think to myself, oh fuck. I just got out my pen and wrote down what happens next…
Phil's relaxed manner and encouraging approach set the tone for the day while the brisk pace, practical exercises and regular interaction with other participants ensured that our appreciation of 'character' and 'relationship' was repeatedly challenged and stimulated. Guest speaker Cat Jones provided a highly entertaining and informative take on her career and work, as well as plenty of useful tips, while the end of day trip to a nearby pub provided a great opportunity to share experiences and ideas with both novice and more experienced writers. I came away exhilarated and itching to get to grips with my latest project. My thanks for a great day that has already had an impact on my writing.
Most writers are solitary creatures and it can be quite scary to consider breaking out of that comfort zone and sometimes it shows with the words and stories we create. The creativity for screenwriters course is like the first cup of tea of the day, totally comfortable and guaranteed to shake you up. Phil is a wonderful teacher, giving great ways to shake up your ideas and characters, with a listening ear and a nurturing method. No idea is shot down, and all ideas are liquid gold. Guaranteed to generate laughter and ideas, and a must for all!
Hi Phil – Thanks so much for yesterday at the Actor's Centre. It was a really rewarding day and gave me the tools and confidence needed to generate more and more ideas for my emerging work. Its simplicity was its strength. I may be in touch at some point in the future to use your script reading services, and I very much look forward to working with you again. The Creativity For Screenwriting Course was brilliant. A day spent with simple exercises that made one realise that huge story-idea potentials are all around us – if only we'd pay attention! It was fun, enlightening and overseen by a man who delivers his wisdom without ego and in a very caring set-up. Recommended!
Dear Phil, I would like to say that when looking back at the course, what stands out is the amazing fact that we were able to create life stories for imaginary people from nothing but our imagination over the course of only a couple of hours. That fact has boosted my confidence, but mostly it has offered me an approach I can enjoy and indulge in when the writing becomes too hard. Anyway, I have learned a lot and had a really good time.
Hi Phil I got so much out of your one day Creativity for Scriptwriters course. I loved the pace of it (no time to self censor), and that it was so practical. You created a very positive and supportive environment that meant we all felt confident to take risks. I really enjoyed collaborating with others, and hearing their ideas. Your exercises helped to generate some great instant and original stories that would have taken weeks and weeks of slaving over a hot computer to come up with on our own, if at all! As a result I have some ideas bubbling away that I'll continue to work on.
'I was in a bit of a writing rut, story and character-wise. Phil's course was very encouraging and engaging, making me feel more receptive to new characters and scenarios. I left with a reinvigorated creative writing approach and there's a certain spring to my typing now! Highly recommended!