One Day Introduction to Screenwriting
Date: Sunday 12th March, 2023
Venue: Birkbeck College, University of London, Malet Street, London WC1E 7HX
Cost: £95.00
A one-day introduction to, and celebration of, the wonderful art of SCREENWRITING.
This one-day course is designed for entry-level screenwriters. You don't need to have any screenwriting experience to take this course BUT it is ALSO suitable for more experienced screenwriters. It will be an inspiring and re-energizing refresher,  reminding you of everything that is exciting about screenwriting.
This will not be as interactive and participatory as my two-day courses – but there will be an opportunity to ask questions of the speaker at the end of every session.
The day (10.00 am to 5.00 pm) will be followed up by a relaxed, non-pressured networking event in a nearby pub (5.15 – 7.30 pm). Here  you can meet and share experiences with each other and other specially invited industry professionals in a more relaxed setting and ask any further questions that you have. Above all, it will also be a great opportunity to meet and talk to the other writers on the course.
10.00 – INTRODUCTION TO THE COURSE – and a celebration of the best screenwriting.
10.30 – WHAT IS SCREENWRITING? a nuts-and-bolts examination of how to write a screenplay – from outlines, treatments & pitches, formatting and laying out your script.
11.30 – BREAK
11.45 – 1.00 SCREENWRITING PRINCIPLES & TIPS – how story-telling works on screen – with a series of clips to illustrate the principles discussed. The elements of a screenplay – story, character, dialogue, structure, genre/tone, stylistic devices, format, etc.
1.00 – 2.00 LUNCH
2.00 – 3.30 ANALYSIS OF A SCREENPLAY + TV EPISODE
Acclaimed TV & Film producer LAURENCE BOWEN – managing director of leading UK production company Dancing Ledge Productions, maker of shows such as – THE RESPONDER (BBC), THE SALISBURY POISONINGS (BBC), WEDDING SEASON (Disney+), CROSSFIRE (BBC) will undertake a SCRIPT-TO-SCREEN analysis of a favourite TV episode or feature film, using clips.
(NB: We will let you know which show Laurence will be analysing/discussing so that you can watch in advance of the course.)
He will also answer questions about his own work as a producer and about working with so many amazing screenwriters.
3.30 – BREAK
3.45 – 4.45 LIFE AS A WORKING SCREENWRITER
Screenwriter KITTY PERCY will talk about – Peer support – Knowing the industry – Educational & Inspirational Opportunities — Showcasing your work – Networking. And her career to date (CHANNEL 4 SCREENWRITING COURSE, SHE WILL, BELGRAVIA, etc see biog below) and how she progressed from beginner to successful, working screenwriter.
4.45 – 5.00 Q & A SESSION – your chance to ask any screenwriting question – either following up on issues raised during the day or any questions on issues not covered.
BUMPER COURSE HANDOUTS WILL BE EMAILED TO EACH DELEGATE

Once you have paid, we will email to confirm your place on the course. 
Meet the Course Instructors...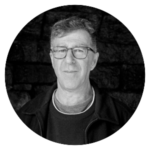 I have run the C4 screenwriting course for the last 12 years and am currently running it again in 2023. I was one of the 10 'masters' of the teaching of dramatic writing at the new MA Dramatic Writing at Central St Martins / University of the Arts London. I ran the BBC's in-house script editing courses for 10 years. I have run several courses for BBC writers room (in London, Cardiff and Salford). Among many others, I have run courses for Warner Bros in London, BBC Studios, De Montfort University Leicester and Vice UK, Screenskills. I now run regular script-editing courses for training organisation 'Think Bigger'.
On top of this I run one of the most successful script consultancies in the UK, working with many different writers and independent production companies (eg Bryncoed Productions, Renegade Pictures, Silver Reel and Conker Films).
I have always hugely enjoyed working with screenwriters and helping them find their place in the industry. For instance, I produced and launched the podcasts series, tributepodcasts.co.uk which has acted as a great showcase for several new, exciting dramatic writers.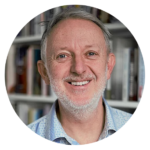 Laurence is a multi BAFTA Award winning and Emmy nominated Producer who most recently executive produced The Salisbury Poisonings for BBC1, the UK episodes of The New Pope starring Jude Law and John Malkovich, Porters for UKTV/Dave and The Eichmann Show for BBC2 starring Martin Freeman, Anthony LaPaglia and Rebecca Front. 
He was presented with the Monte Carlo International Producer Of The Year Award, has won RTS, Broadcast and Chicago Film Festival Awards, received Prix Jeunesse, Rose D'or, Emmy and BANFF nominations and last year won The Japan Prize.
His work includes Suburban Shootout (starring Tom Hiddleston, Ruth Wilson, Anna Chancellor, Amelia Bullmore and Felicity Montagu), Stone Scissors Paper(starring Juliet Stevenson and Ken Stott), Dual Balls(starring Lesley Manville), Gates (starring Tom Ellis, Joanne Page and Sue Johnston), Miranda (starring Christina Ricci, John Simm, John Hurt, Kyle MacLachlan and Julian Rhind-Tutt), My Life As A Popat (starring Kulvinder Ghir and Shaheen Khan) and The English Harem (starring Art Malik and Martine McCutcheon).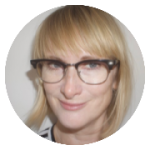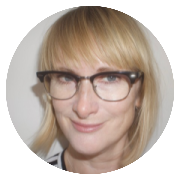 Kitty is an award-winning screenwriter known both for original work and for adaptations in film and TV. Her acclaimed debut feature SHE WILL (dir. Charlotte Colbert, starring Alice Krige, Rupert Everett and Malcom McDowell) had a London Film Festival premiere, followed by a worldwide theatrical release last year. 
Her original TV drama TROUBLE, created for 4Screenwriting, is in development with Synchronicity Films. She has original projects with indies including Silverprint (ITV Studios) and Wild Mercury, and writes for shows such as Julian Fellowes' BELGRAVIA and BBC series SISTER BONIFACE MYSTERIES. 
Her book-to-screen commissions include THE GATECRASHER, from the novel by Sophie Kinsella and DARKNESS FALLS, adapted from 'The Vanishing of Katharina Linden' by Helen Grant. 
Kitty is also developing a short film from her own prize-winning script, which she hopes to direct later this year.
It was a great day, highly enjoyable and very useful. I really enjoyed the morning session refreshing my knowledge of the nuts and bolts of screen play writing. It was enlightening and fun hearing Kitty's experiences of breaking into writing. I was particularly amused by her admission that her notes were on the back of chocolate packet and also hearing about her normal writer's day, which is the complete opposite of mine. Laurence Bowen's breakdown and presentation on The Responder was so illuminating and valuable in conjunction with your lecture, personally for me where I am in my writing process and the networking event was exciting as I managed to speak to Paul Williams for quite a while and he is very passionate and inspirational.
How much can you learn about screenwriting in a day? If you're in Philip Shelley's hands, the answer is: a LOT. I've already written a number of screenplays but the 'One Day Intro to Screenwriting' course turned out to be just the dose of inspiration I needed. By digging in to the 'principles of dramatic storytelling' Philip gets to the heart of what distinguishes a gripping script from a forgettable script. Just the dose of salts every writer needs. And with guest appearances from a leading producer and writer, the day was full of practical, hard-won wisdom about what it takes to build and sustain a career. Highly recommended – whether you've written lots or nothing at all.
This course was very illuminating in encouraging the participants to think carefully about their screenplays, ideas, audience(s) and the TV/Film industry. The presenters were excellent and conveyed often quite complex information in easily digestible chunks of information. Plenty of examples of brilliant scripts and snippets of TV shows and how the original screenplays are so important to what we eventually see on screen. It was a great bonus for the participants to have plentiful opportunities to ask questions, seek expert opinion and advice and feel inspired to improve their writing and learn the craft of screenwriting.
I would highly recommend Philip's course to any aspiring screenwriter. He knows the industry inside-out, and has an easy-going presentational style. The course is relaxed and fun, and welcoming to writers of any level. You get to meet industry professionals, and ask them the kind of questions that you cannot simply Google.
This course was a fantastic introduction to the world of screenwriting, with expert advice from industry professionals. The day was interactive, stimulating and delivered invaluable information.

Philip Shelley has a wealth of experience which he delivers with generous clarity – thank you!
Philip has a pastoral way of imparting information and sharing ideas that makes the audience feel perfectly safe to ask questions and challenge current thinking. His unique insight into the industry is as valuable as his tutorials.
I am beyond glad I signed up for this course. So, so useful and inspiring. I have been reviewing my scripts since. I can't believe how much I got out of the day.
Having been on a varied selection of short screenplay writing courses over the years I wanted a 'refresher' day to see how certain things might have changed over the years, and to perhaps get a different perspective on approaches and methods to screenwriting. I was delighted that the course answered both objectives for me, plus a lot more… it's wonderful to be in a room where the presenters are clearly still passionate about the ins-and-outs of screenwriting and their willingness to share personal insights…
Philip Shelley's introduction to screenwriting is a brilliant one-day course that gives you an excellent insight into the nuts and bolts of screenwriting. You get to understand the basics and learn a few new tips too. You also get to hear from guest speakers from the industry – producers and writers – and their insight is gold dust.

If you want to be a screenwriter, then you should seriously consider attending one of Philip's courses. You won't be disappointed.
A great overview on writing screenplays – from the nuts and bolts of scripts, through to inspiring writer/producer talks on how to break into the industry and understanding what gold-standard writing looks like on the screen.
A great day offering a ton of information, the opportunity to meet other writers and an insight into the world of screenwriting/production.
This course is an absolute must for not only introducing screenwriting as a craft but also offers an excellent insight into the film/TV industry with reputable guest speakers, and a rare opportunity to network with industry professionals. An inspiring and highly beneficial course for writers at all levels.
A brilliant introduction to the principles of screenwriting for those new to it, or a good jumping off point for those looking to refresh their knowledge of the craft and write the next script. An inspired, and inspiring day.
I would like say that this Introduction to Screenwriting course was well delivered in an eloquent, professional and relaxed manner. The topics covered were relevant, timely, and objective to the course critique, they were open and engaging to the student throughout for questioning and discussion. I have no doubt that I would like to attend another course in the near future (yet to be decided). Philip is a credit not only to himself, but the profession that he serves, as well as his fellow colleagues who were able to present themselves on the day. Thank you.
Despite my 'stage fright' I'm a great believer in getting out there and meeting other Writers on all rungs of the ladder. Developing spec scripts entirely under my own steam I like to use courses as prescribed writing deadlines. Philip has a magic way of bringing everyone together with his approachable, personable demeanour and focussed on-point seminars. His courses often include stellar industry insiders who willingly share their experiences without limits – all the makings of a thrilling and rewarding day for any Screenwriter whatever the level.
If you are considering doing this course, then please go for it! I would wholeheartedly recommend it – a hugely stimulating and enjoyable day that's jam packed with really helpful information from Philip, examinations of scripts from writers – what works and why – as well as analysis of successful TV series including a guest speaker session from its director… and lots more! The day is a really open, inclusive one with the ability to meet other new writers as well as really helpful industry contacts. Would have no hesitation in recommending to others!
Philip and his guests are incredibly generous in their sharing of knowledge and experience. Full of practical advice, the course is packed with really useful information – even if you've been reading books on scriptwriting all your life! I felt so privileged to be part of that group and came home feeling inspired and full of ideas. If you're thinking about a career in scriptwriting, this is just the kickstart you need. Highly recommended.
If you wish to develop your skills as a screenwriter I highly recommend that you attend one of Philip Shelley's courses. I found his honesty, humour and ability to explain the whole process enlightening and inspiring.
An amazing one-day course that gave me so much insight on how to write a screenplay to industry standard. I was not short-changed so much was packed within so few hours on how to develop ideas, story and narrative. The handouts contained treatments one of my weakest areas that was so good to see! It was also great meeting guests from the TV industry and learning from them on how I could move my screenwriting career forward. I would recommend this course for anyone who really wants to become an amazing screenwriter
For aspirant screenwriters Philip's course is a must-attend event. Not only will you benefit from Philip's years of experience, delivered with honesty and humility in a friendly and open setting, but you also get access to Philip's contacts; guest speakers and then later with industry players in the pub for informal chat. I came away with new perspectives and ideas but also solid and specific advice which is otherwise very difficult for outsiders to access.
As a beginner to screenwriting this course gave me great insight into the world of screenwriting, the difficulties you will face, my own strengths and weakness and direction in which to focus upon. I would highly recommend Philip Shelley, his Introduction to Screenwriting course and would like to thank him for an exceptional day and a great evening where I was given great advice from professional screenwriters.
As one of those people whose aim is to (and here comes a cliché) realise the long -held dream of writing a screenplay, this course ticked so many boxes that I ran out of boxes! Insightful, stimulating, pragmatic, varied and brutally honest, each exercise was designed to understand, question and confront the dream into a reality. Looking round at the group, a diverse gathering of age, gender and experience, it is obvious that we can learn so much from others. I don't know if there is a collective noun for screenwriters, but I think it should be "an inspiration"! Thank you Philip and your team.
The best introduction to the screenwriting industry I could have hoped for. Philip and his guests were full of practical knowledge not only on the basics of formatting and storytelling, but in how the industry works. Would fully recommend!
Even for writers with experience like myself, this was a great reminder that when it comes to writing, less is more and that the emphasis should be on visual storytelling, as opposed to talking heads. I got five or six email addresses from development executives at the networking drinks afterwards – which was worth the price alone!
This is a fantastic course and will be invaluable to anyone interested in screenwriting – whether just starting out or having completed some scripts. There's so much packed into the day from script presentation to the working life of a screenwriter. Philip is thorough, approachable and explains everything clearly. I came away excited, enthused and ready to work on my projects. I couldn't recommend it highly enough – book it, you definitely won't be disappointed!
Philip's one-day screenwriting course was a fantastic experience which has given me the confidence to put pen to paper and write my first script. Not only was it very practical in terms of teaching us about the craft of screenwriting, but we also received entertaining and informative talks from Bafta-nominated screenwriters and the networking event in the evening was a great opportunity to speak to people in the industry, and I left with a lot of tips – and email addresses! I would definitely recommend this course to anyone who has an idea for a script and wants to know where to begin.
As a relative beginner, I would highly recommend Philip's One-Day course to anybody that is taking their first steps into screenwriting. I went in with many questions, from basic formatting queries to story-telling principles, and all were addressed without even needing to ask. Philip himself explained the basic principles of story-telling perfectly in a relatively short amount of time and whetted my appetite to learn more about applying these principles to my own work. As well as Philip, Vinay and Anna provided valuable insights into having a career in the industry and how they view story-telling and were both very approachable at the networking session afterward, as were the many people that also attended from various areas of the television world. I'm now very much looking forward to the two-day course.
I attended the Introduction to Screenwriting course in May 2019 and would highly recommend it for anyone just starting out on their screenwriting journey. Having studied for an MA in Creative Writing where tutor guidance on screenwriting was very minimal, I was looking for a back-to-basics approach on the principles of formatting and crafting screenplays with additional advice on ways to break into the industry. I was not disappointed! The course delivered on both fronts as well as offering the opportunity to meet with like-minded writers from a variety of backgrounds and the chance to chat with industry professionals at an organised networking event at a local pub afterwards. I came away feeling informed, inspired and motivated to carry on with my screenwriting!
I loved the course and honestly I'm excited to start my script writing journey wherever that takes me. I found that what we covered really helped me do that and demystify the process. I loved the practical advice, the breakdown of the day and the guest speakers who I could have listened to for much longer. In many ways it focused on the 'business' of script writing, which was both inspiring but a reality check against the more sentimental motivations for writing.
'Philip's one-day screenwriting course was a fantastic experience which has given me the confidence to put pen to paper and write my first script. Not only was it very practical in terms of teaching us about the craft of screenwriting, but we also received entertaining and informative talks from Bafta-nominated screenwriters and the networking event in the evening was a great opportunity to speak to people in the industry, and I left with a lot of tips – and email addresses! I would definitely recommend this course to anyone who has an idea for a script and wants to know where to begin.
A really well thought out day that covers all the bases anyone new to the world of screenwriting needs to know. Great introduction from Phil, supported by comprehensive notes, followed by really generous industry professionals sharing useful information and answering questions, which meant by the end of the day I had a clear understanding of how to move forward into the screenwriting world. Thanks Phil ☺
Loved Phillip Shelley's one day screenwriting course. It gave me an insight into what it's like to be a screenwriter that's been missing from other courses I've done. With their input and enthusiasm Philip and the speakers (Anna Symon and Vinay Patel) made me think that crafting a script, getting it out there and actually becoming a screenwriter could become reality (though obviously with a lot of hard work along the way!). Their enthusiasm made me go and off and talk to others about how I was going to do my best to make this happen for me.
I would highly recommend this course as an insight to the screenwriting process and introduction to how to break into the business. It offers invaluable guidance and clarity to individuals who are still learning the craft.
Thoroughly enjoyed this one day 'Introduction to Screenwriting' with Phillip Shelley. He is the real deal and came highly recommended – and I wasn't disappointed. Very engaging and informative, so much information to disseminate in one day but as a seasoned pro he delivered and gave lots of useful handouts for us to read and research in our own time. His generosity extended to the quality of the guest speakers, two successful TV writers who had both been tutored by Phil, and they in turn were generous with their time and answering our questions as fledgling 'wannabe' screenwriters.
The organisation was of a high standard and we had access to a very useful networking event in the evening. We met many past graduates of Phil's longer course and industry professionals; again testimony to Phil's reputation that so many attended and gave their time and spoke with us so generously. Left me hungry for more. Now to sign up for the two-day course – Yes, it was that good and worth every penny or pound…!
I found Philip's one-day Introduction to Screenwriting course hugely enlightening. Philip was the perfect host, and the guest speakers were inspirational and generous with their advice. The informal, convivial atmosphere at the post-course networking event ensured there were plenty of opportunities to speak with other like-minded writers, as well as experienced industry professionals. I met some wonderful people and I would recommend this course to anyone considering screenwriting as a potential vocation.
Philip's 1-day programme is really well-balanced. It's helped me understand how to put a script together, so I'm confident to submit one knowing it's layout conforms. Hearing from Anna Symon what it's like to work in the industry and her journey into becoming a successful in-demand television screenwriter was insightful. And speaking one-to-one with a couple of tv script-editors, who kindly answered all my questions, helped reframe an idea I was struggling with. I got some valuable take-away's and overall the day sped by and left me wanting more. Highly recommend.
Philip Shelley's writing course blew my mind. Having completed several online scriptwriting courses, I wanted to attend a course where I had interaction with others. It was great to meet with other writers, who are also struggling where to go from writing their scripts. Also, I now have an understanding of how a script is structured (correctly)!
My head was buzzing when I left and I hardly slept (which is a good thing) as I was thinking about all the idea's I have. I would recommend this course to anyone who is looking to gain some direction and help with their scriptwriting. I cannot wait until the next two-day course.
The networking afterwards was very insightful. The writers and producers that were there, gave me some great tips and hints on what to do next with my scripts.
Thank you, Philip, and everyone else who attended to make this course a fantastic day.
A must for anyone wanting to be writer! It gave me inside knowledge of the industry, which demystified what a winning spec script looks like. This made me realise that I'm a better writer than I thought and gave me a much-needed boost of confidence to keep persevering.
I learnt more in one day on this course than I did in years reading books on screenwriting. An absolute must for all aspiring screenwriters.
I would highly recommend Phil's one-day course. For those who are unable to commit to his two-day course, this is an intense but satisfying and inspiring day of talks and lessons which were useful for the broad spectrum of experience levels in attendance – from beginners, to those with more familiarity with screenwriting. Each session had a different format to keep the day engaging and the guest speakers were humorous and insightful. The evening networking session Phil organised was a great idea. Writing can be an isolated experience, so it was wonderful to socialise with fellow course attendees, and the industry professionals Phil invited went out of their way to be welcoming and helpful. The whole day was buzzing with warmth and enthusiasm, which sent me home inspired to get back to writing.
I don't believe that this course is necessary for beginners. It can accommodate and provide interest at all levels of writing. I have completed an MA and done some script work in TV, but after a lapse in the business, I used Introduction to Screenwriting as a boost to get me back on track. I was not disappointed.
I'm surprised how in one day I have been filled with the inspiration to go out there and write more and know where to go!
'I loved this course. I struggle to create a bank of ideas without self-doubt and criticism creeping in. It was great to work quickly on ideas and see how far they could be developed in one day. And it was fun to collaborate with a wide range of writers of varied experience across different media.
'I came away from Philip's course feeling so much more informed about the industry – with the addition of special guests, we were shown the inside track to the development world. Via Philip's candid and experienced teachings, I began to look at story in a different way too; inspiration is never as far away as you think. Thank you again, I really enjoyed the weekend.
'I found your course incredibly useful and highly enjoyable. It has really given me a lot to think about in the way that I approach stories and develop characters. It was very inspiring and I'm looking forward to putting what I've learned into practice.