Anna's first original series MRS WILSON aired November 2018, starring Ruth Wilson playing her own grandmother. It has a BAFTA nomination for best mini-series. Anna's returning series DEEP WATER (ITV/ Kudos), developed from the Windermere novels by Paula Daly, will transmit on ITV later this year. Anna wrote episodes in both series of INDIAN SUMMERS (C4/New Pictures). Anna has many other projects in active development. She graduated from the prestigious 4Screenwriting in 2013. Prior to her writing career, she worked as a producer/director in current affairs and documentaries.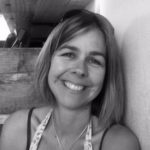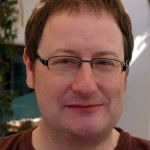 Chris is one of the best and most successful screenwriters working in TV drama.
Most recently Chris wrote and executive-produced the hugely successful ITV crime drama series BROADCHURCH. He is now working on the 2nd series; and filming has recently finished on his two-part BBC TV serial about The Great Train Robbery, starring Jim Broadbent .
Chris's other work includes UNITED (BBC), LAW & ORDER UK (ITV), DOCTOR WHO, TORCHWOOD  and LIFE ON MARS  (all BBC). He has also written for the theatre – the acclaimed one-man show GAFFER, KISS ME LIKE YOU MEAN IT (Soho Theatre).
Vinay's debut play, TRUE BRITS, premiered at Edinburgh Fringe 2014, transferred to the Bush Theatre's RADAR Festival and went on to headline the Vault Festival. His next play, FREE FALL, ran at the Pleasance Islington in October 2014 and was nominated for three Off West End Awards. Vinay's television debut MURDERED BY MY FATHER was commissioned for BBC3 and starred Adeel Akhtar, Kiran Sonia Sawar and Mawaan Rizwan. It won a Royal Television Society award before going on to be nominated for three BAFTAs including Best Single Drama and the Breakthrough Talent Award for Vinay. It won the BAFTA for best Leading Actor (Adeel Akhtar) and Vinay was named a BAFTA Breakthrough Brit for his work on the film. He is currently under commission to the Bush and developing work for the National Theatre, Paines Plough and the BBC.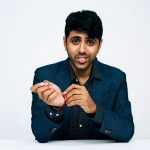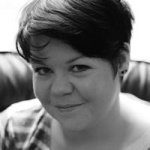 In 2011, Cat won the BBC Alfred Bradley Award for Radio Drama with GLORY DAZED which she subsequently adapted for the stage. GLORY DAZED was produced at Edinburgh Fringe Fest 2012 as part of the Old Vic New Voices season, winning the Holden Street Theatre Award which took the production to Adelaide for 5 weeks in 2013, where it won Critics Choice 'Best Play' in the Festival, after which it transferred to Soho Theatre Upstairs. Cat was invited to take part in the Old Vic's 24 Hour Plays at the end of 2012. She is the winner of the 2013 Pearson Playwright Award and is under commission to the Royal Exchange Theatre and Old Vic under the TS Eliot Commissions Project. Also in 2013,new play HANG DOG was broadcast on R4. Cat was on the 2012 Channel 4 screenwriting course. Television credits include DOCTORS, WATERLOO ROAD (Shed/BBC) YOUNGERS 2 (Big Talk) for which she also wrote a music track. Also in 2013 she wrote FLEA, one of the three single films commissioned by the BBC to go out on I-Player in March 2014 and four music tracks for DIXIE, a CBBC online series made by Kindle Entertainment. Original projects BANG UP! and FREYA'S LIST have been optioned by Kindle. Cat is also developing a series with BBC Inhouse Drama called PENALTY, from an idea by Idris Elba. Cat worked on two series of the BBC 1 drama PRISONERS WIVES as a prison advisor.
Tanya joined Knight Hall in March 2006 having worked in script development for Little Bird. After finishing a degree in English Literature at Oxford University she also worked as a production assistant in film and tv. Tanya has completed a 2 year post graduate diploma in script development with the National Film and Television School and produced a short film for the Synergy Theatre Project while at the agency. Most importantly for new writers, Tanya is currently building her own client list of writers and directors…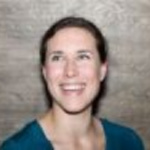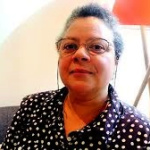 Esther is a very experienced and highly respected Head of Development in BBC Drama Production, London. She started her television career as a drama development executive at ITV/Carlton where she worked across many projects with writers such as Tony Marchant, Lucy Gannon and Simon Nye. Since joining BBC drama in 2003, she has worked on numerous series, serials and singles including Born and Bred working with Chris Chibnall, Survivors, written by Adrian Hodges, Lark Rise to Candleford written by amongst others Bill Gallagher. With producer Deborah Sathe, Esther set up the EastEnders online spinoff E20. She developed The Fades with Jack Thorne, which won BAFTA best series in 2012. She has worked with BBC Factual on The Whale written by Terry Cafolla; more recently Esther worked on the widely praised first series of BBC3 iPlayer Short Dramas written by Cat Jones, Katherine Chandler, Shakeel Ahmed; and last year she worked on Our Girl by Tony Grounds; and the acclaimed single BBC3 drama Murdered by My Boyfriend by Gina Moriarty.
Matthew is a literary agent at Sayle Screen, where he has worked since the mid-90's. He represents writers and directors working in television, film and theatre. As a successful literary agent with one of the leading London agencies, Matthew has a unique overview of current trends in the industry and what sort of scripts are being commissioned. He has spoken on our courses before and he will provide invaluable advice and indutsry insights. And he's always on the lookout for talented new writers with original and distinctive voices.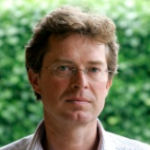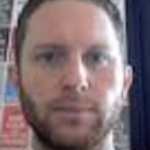 Ex Head of Development for BBC Wales, Matt is probably best known for having produced two series of Being Human, as well as having run the second series of The Sarah Jane Adventures. In a career stretching nearly fifteen years he's worked on shows as diverse as Eastenders, Torchwood, Buried,Mistresses and Spooks, has worked for the legendary Tony Garnett at World Productions, and has even done serious script editing stints on Holby and Eastenders. Recently he's started writing, and has already secured two commissions for original pieces. Has just finished producing a new series, My Mad Fat Diary for Channel 4.
With illustrations from his own work, Anders will discuss what drives him as a writer – how his personal passions inform his writing; and what lessons this has for your own writing. Anders read Chinese Studies at Oxford before heading to Berkeley in California to work towards a PhD. With his studying completed, Anders devised academic courses for prisoners in the UK and USA and taught drama inside prisons in both countries. Anders Lustgarten won the inaugural Harold Pinter Playwright's Award for If You Don't Let Us Dream We Won't Let You Sleep at the Royal Court Theatre Downstairs. He is currently under commission to the RSC and the National Theatre among several others, and adapted David Peace's The Damned United for the West Yorkshire Playhouse. His play Lampedusa had two runs at the Soho Theatre – back by popular demand – and at Hightide. The incredibly relevant piece about the current refugee crisis toured in 2016 and continues to be performed around the world. The Seven Acts of Mercy, opened at the Swan Theatre in Stratford-Upon-Avon to critical acclaim in Winter 2016. His play The Secret Theatre played at the Globe in the beautiful Sam Wanamaker Theatre. Anders is developing original projects for television and radio. He's also a long-standing political activist who's been arrested in four continents.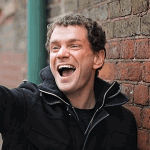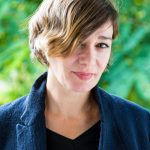 Regina Moriarty grew up in Lewisham and studied fine art photography. She worked as a Probation Service tutor in South London for over ten years. In 2012 she graduated from the National Film and Television School with an MA in Screenwriting. She was on the 2013 Channel 4 screenwriting course and is part of the 2014 Royal Court writers group. She was a finalist in the iFeatures Development Scheme 2012. Her broadcast credits include Channel 4's 'Coming Up' scheme 2013 – 'Sammy's War' and 'Murdered By My Boyfriend', a one hour drama documentary BBC3/BBC1 July 2014. She has projects in development with ITV, Lookout Point, Bonafide Films and Buckland productions. She was Recipient of the Arts Foundation Fellowship in Screenwriting 2013.
Ben is Head of Development for Channel 4 Drama where he is responsible for managing the slate as well maintaining an overview of shows in production including Skins and Shameless. He began his career as an in-house reader at BBC Films and Singles before becoming a Script Editor on The Bill (ITV) and Attachments (World Productions and the BBC). He has worked as a Development Producer for Maverick TV and TwoFour Television and has a wide range of experience as a freelance Script Editor and Development Executive.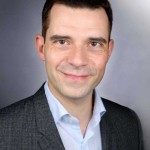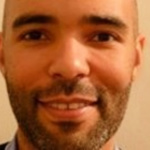 Bradley Quirk joined Pathé as Creative Executive in January 2012. Previously, Bradley spent four years as Story Editor & Talent Tracker for The Film Fund at the UK Film Council and BFI. While at The Film Fund, he worked across a diverse range of titles including THE ARBOR, SHADOWDANCER and WELCOME TO THE PUNCH. He has since worked on LONG WALK TO FREEDOM and PHILOMENA for Pathé. Prior to joining the film industry, he was a writer and was selected for the first round of the BBC's Writer's Academy.
Lucy started as a writer in theatre but has gone on to become one of this country's best and most respected TV dramatists.
Most recently she wrote and executive-produced the excellent BBC1 series FRANKIE.
Other acclaimed work includes: THE BEST OF MEN (BBC), THE CHILDREN (BBC), the hugely successful ITV series BRAMWELL, SOLDIER SOLDIER and PEAK PRACTICE and many other impressive credits.